Static Enigma Virtual Box unpacker, part 2
Here comes a new version. smile This time I added support for unpacking external packages. "External packages" are data files that can be loaded by Enigma Virtual Box and can contain both embedded files and registry entries.
I also made my unpacker 100% Unicode-aware - there should not be any more problems with non-english filenames. But I had to switch to Delphi 2009 compiler to do this, so there might be some unexpected bugs lurking around.
And, of course, lots of internal bugs had to be fixed. My code is not perfect, you know! wink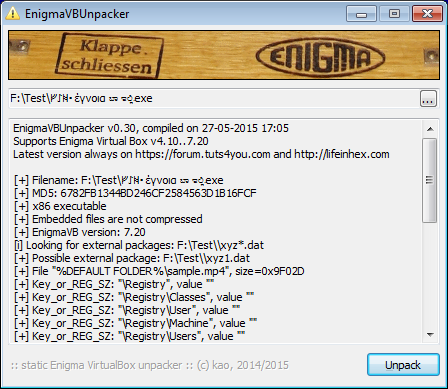 Download link: Please get latest version from this post
P.S. Thanks to Manofwar for giving me few example files for development & testing!